Website:
Hokies Self-Service
URL:
http://selfservice.w2k.vt.edu - Restricted Access
Description:
A web application suite for end user's management of their Universityuser accounts.

Parts of the suite allow the end user to view and modify many attributes of their University account. The suite is designed to help provide end users with the most flexibility and control as possible.
Responsibilities:
· User Interface Design
· HTML and CSS Coding

Highlights:
· Metallic design aimed at students.
· Support of 6th generation browsers and higher.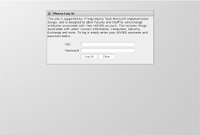 1) Front page with login.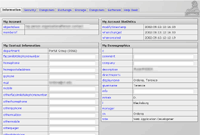 2) Main screen.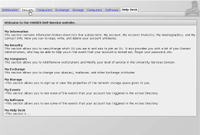 3) Primary Help Desk page.